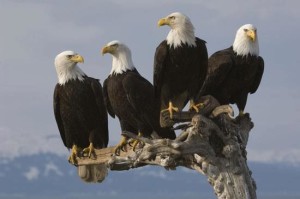 It is understandable to feel like network marketing is for other people:  for extroverts, for social butterflies, for beautiful or financially successful people. Celebrities or talk show hosts have fans, while some people may not even have many friends, especially if they are isolated because of illness or living in remote areas.
Today's exercise was to apply Peter Mingils' 10 Creative Possible Solutions technique to how one might begin building a circle of influence while they build their network marketing business.  I was tempted to open my copy of Dale Carnegie's How to Win Friends and Influence People or Stephen Covey's Seven Habits of Highly Effective People, but I decided to keep this list my creative possible solutions.  Remember the benefits of the technique come from training the brain to think of solutions.  If it's hard for you to think of 20 creative possible solutions, you REALLY need to do this!!  Do this every day.  At some point, you will run out of problems that need solutions.  Imagine that?  …running out of PROBLEMS?  Cool!
Problem:  I Don't Have a Circle of Influence
Question:  How do I build a circle of influence from nothing?
1.  Read Stephen Covey's Seven Habits of Highly Effective People, or Dale Carnegie's How to Win Friend and Influence People.
2.  Volunteer for a non-profit organization.  Maker yourself needed.
3.  Watch the behavior of influencers and mimic them and see what attracts you to them.
4.  Give generously to others. Figure out how you can help them.
5.  Show you care about your appearance by dressing your best. Don't be sloppy.
6.  Walk with confidence and good posture.
7.  Listen more than you talk.
8.  Appear busy but willing to make time for people.
9.  Be real, be vulnerable, be authentic, but strong.  People admire a hero who has faced adversity with courage.
10.  Join a meetup, a club, or a professional organization.  Lead it or become an officer.
11.  Join a toastmasters club to sharpen your public speaking skills.
12.  Have gratitude always!  People are attracted to positive people.
13.  Find something to appreciate in every person you meet.
14.  Be good at the Q (asking questions to get to know other people).
15.  Remember what people tell you.  Remember their names, their faces, details they tell you.  When you talk to them next time, ask them about something specific in their lives.
16.  Say people's names when you talk to them.  It helps you remember it and people love hearing their own name.
17.  Be interested and interesting, in that order.  Both are important, but people care most about how you make them feel.
18.  Edify others.  Never gossip.  Speaking poorly about others makes people feel you'll speak ill of them behind their back. They won't trust you.
19.  Get out in front — learn early and teach others.  People look up to leaders.  Be generous with what you learn and give it away for free. Francis of Assissi famously said "For it is in giving that we receive."
20.  Smile!
Bonus Items
21.  Pay attention to your mannerisms.  Do you convey confidence or reticense?
22.  Make an effort with your appearance.  Are your nails clean and buffed? Is your hair neatly trimmed and styled?  How's your overall hygeine?
23.  Approach life with optimism.  A hopeful and optimistic outlook is contageous.
Now, I'm going to go open my copies of Dale Carnegie's How to Win Friends and Influence People and Stephen Covey's Seven Habits of Highly Effective People to see if I missed anything! Check out this training on the 20 Creative Possible Solutions by Peter Mingils and start finding solutions to overcome any obstacle.